---
Mirage app —
Mirage was a camera app that let you send disappearing photo and video messages in a tap, eliminating the friction of communication. It was sort of a cross between Snapchat and TapTalk. We felt there was an opportunity to get something out there quickly, as it was only a recent realization that Snapchat had uncovered an important space. I owned the product design end to end and helped with other roles as we rushed to get this out the door. ⟶ → Press: Business insider ⟶ → Adobe design achievement awards 2015 semifinalist. ⟶ → Year 2014
Message sending and viewing — the above shows the camera already open on load. All of a users contacts are there for a one tap send. Below - messages are viewed once and then they are gone…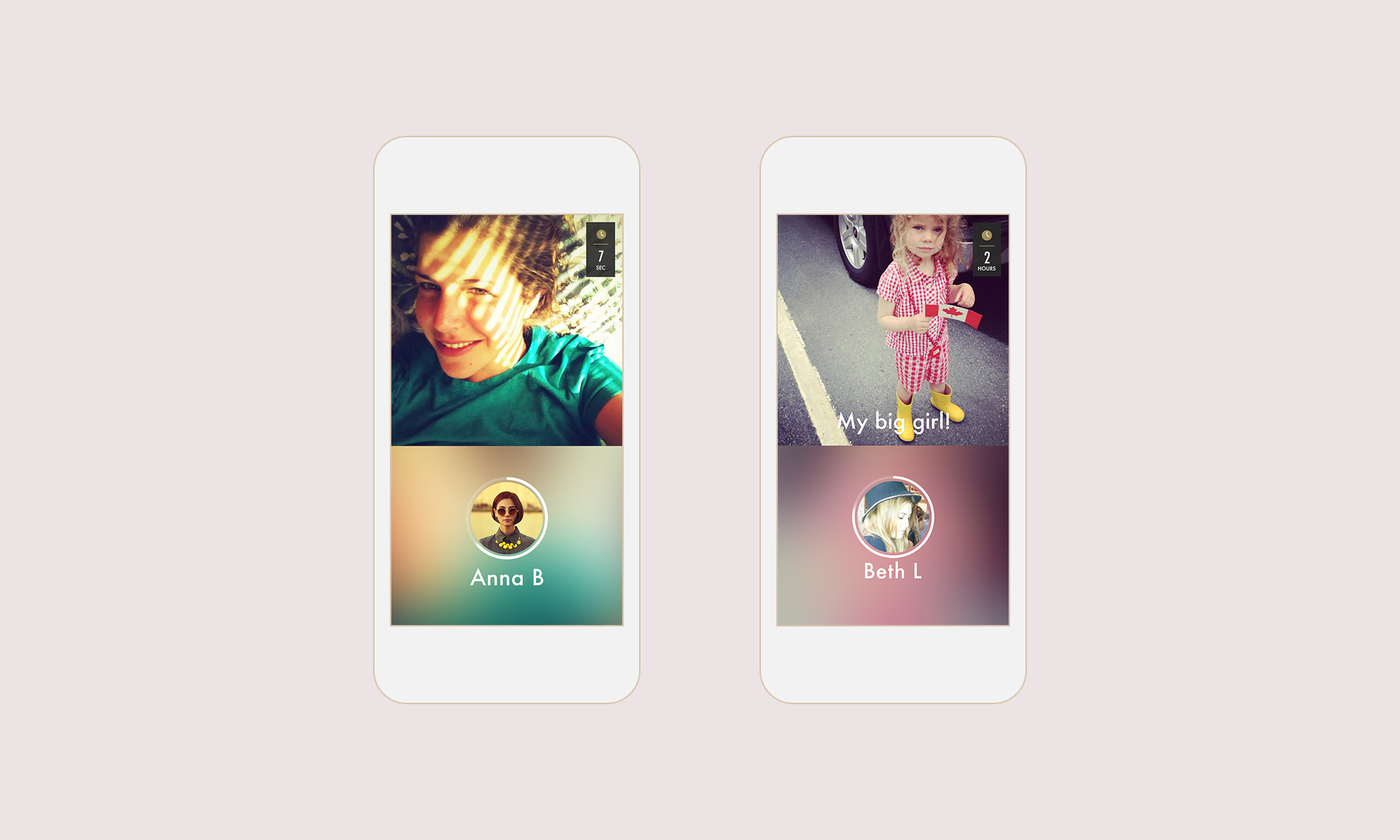 Inbox — the first bubble is the count and entry-point of received messages. We wanted to make the app as minimal and quick as possible, in contrast to how clunky Snapchat was at the time.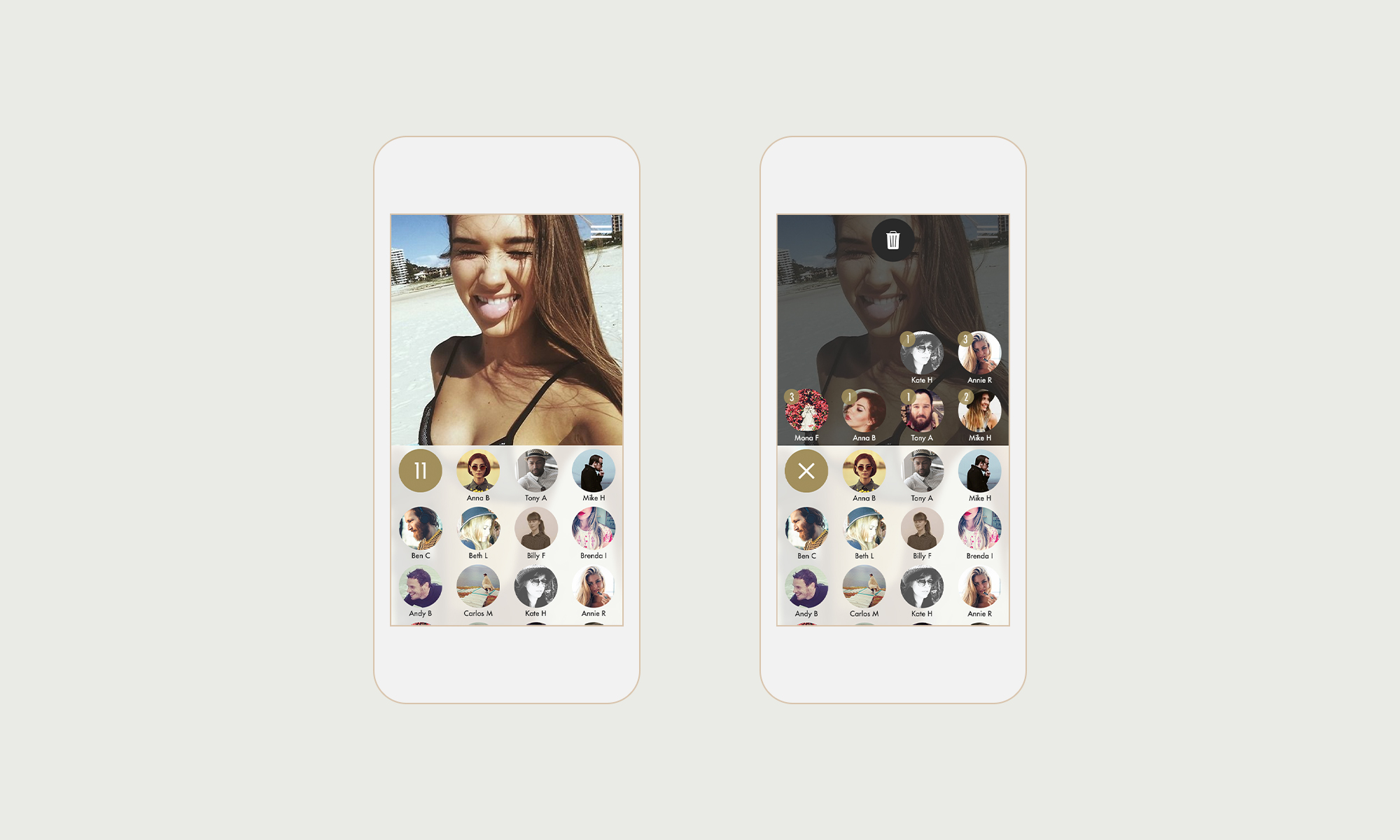 Contacts — to avoid having the app feel like a ghost town on first open, we let users send photos and videos to any contact in their phone.
Contacts without the Mirage app are instead sent a text message with the link to the sent photo or video, which can then be viewed through a mobile browser without signing up for Mirage.
Demo video —
App tutorial — to make the UI as minimal as possible, we relied upon a lot of gestures. Users could tap once on the screen to change the camera's orientation and twice to add text. They could swipe right to left to add a filter.
If they kept swiping, they'd come across a blank white filter that gets rid of the camera and allows the user to send a 15-second audio message or a short text message without an image.
Post launch — we initially had a huge spike in usage, even making it into the top sections of the App Store and Play Store. Over time we learned just how hard it is to gain users when your competition has a much bigger social network; our added value simply wasn't enough.
next project Insect Field Guide